Bring the ocean to your classroom.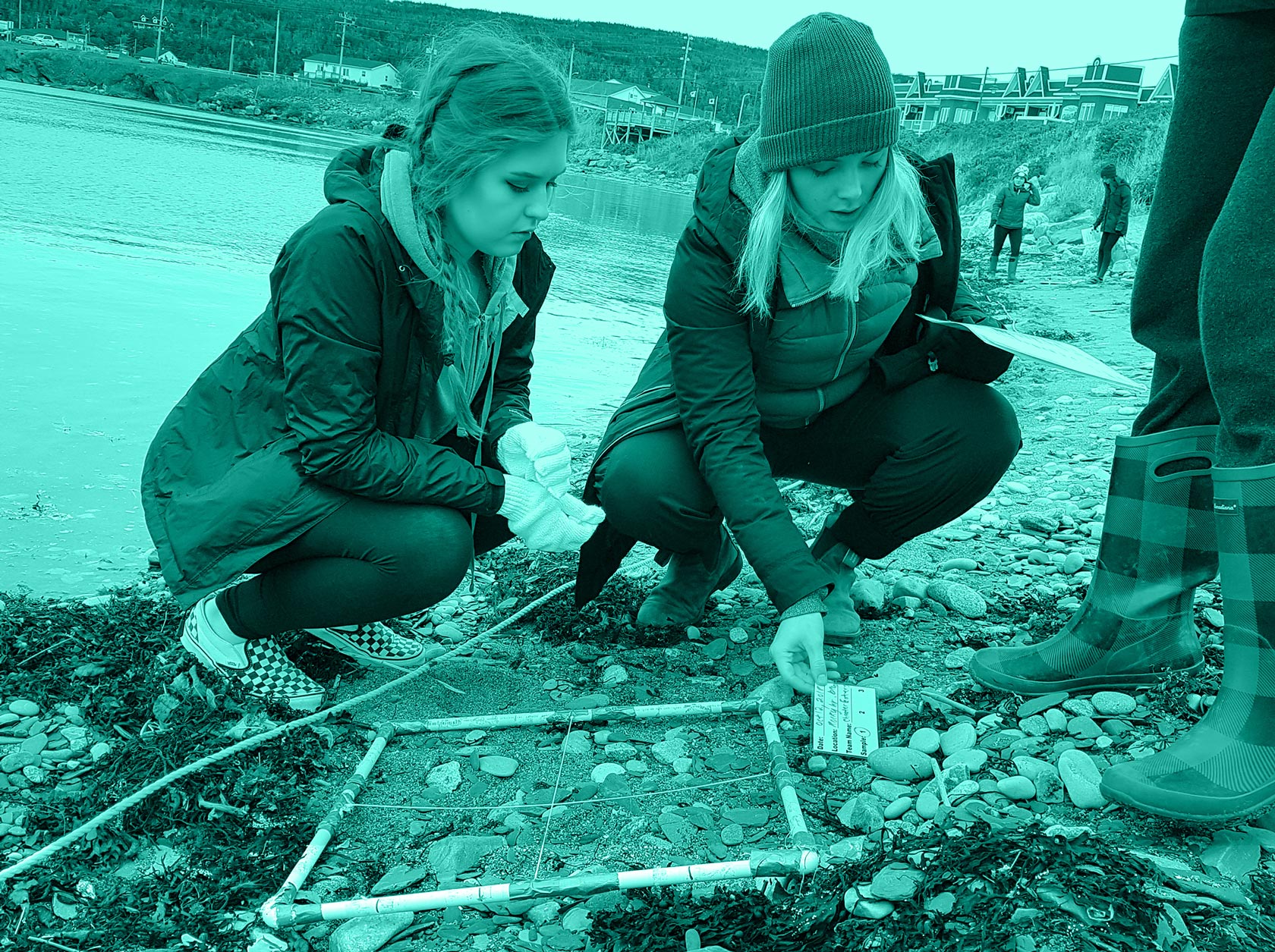 Experiential learning opportunities for teachers.
Our dynamic PL experiences help you extend the learning beyond the classroom and immerse your students in hands-on ocean learning.
Science curriculum comes alive through activities on the shoreline, onboard an inshore vessel, or at one of our partner science centres, aquaria, or lab facilities. Most importantly, students get to experience and learn about the ocean at their doorstep.
The Ocean-STEM Teacher Institute offers professional development opportunities for both pre-service and practicing teachers in Newfoundland and Labrador, bringing experiential learning opportunities about the ocean to our province's schools.
Teaching Fellowships for pre-service teachers and science immersion workshops for practicing teachers are offered in collaboration with Memorial University, NLESD, Parks Canada, Fisheries and Oceans Canada (DFO), and science centres throughout the province.
Get inspired.
Build your work portfolio.
Teaching Fellowships for pre-service teachers.
Are you a pre-service science teacher looking to inspire your future students? If so, then our Hebron Teaching Fellowship Program is the professional development opportunity of a lifetime.
Be part of a growing number of early-career science teachers who are integrating experiential ocean learning into their teaching practice. Each year, up to 16 pre-service teachers are selected for paid field placements. As a Teaching Fellow, you will work alongside experienced science educators while learning how to develop and deliver meaningful experiential, place-based, curriculum-linked opportunities for students.
This is a great opportunity to expand your knowledge of ocean sciences and build your work portfolio doing something you're passionate about. Enhance your skills and gain confidence in developing deep learning experiences and teaching resources for effective hands-on and virtual field trips. You'll also connect with ocean scientists and gain valuable knowledge about their research and real-world marine technology projects that will inspire future students.
Our Hebron Teaching Fellows gain valuable experience and confidence in integrating field trips and ocean-related topics into their teaching practice. Here is what some of our alumni had to say:
"Before this program, I never really looked at field trips as an integral part of high school curriculum. I gained a plethora of knowledge and skills that I'm excited to utilize in the future as a teacher."
— Cameron Pye, 2017 Hebron Teaching Fellow
Manuels River Hibernia Interpretation Centre
"This program was such a valuable and important experience that I wish every pre-service teacher could be a part of it."
— Chelsea Malayny, 2018 Hebron Teaching Fellow
Johnson Geo Centre
"I have gained a much deeper confidence in myself and my teaching abilities. After spending a couple of days on the beach trying to speak over waves and rolling rocks, the idea of walking into a classroom with a group of students seems much less intimidating. I am also much more aware of all the great marine research being done right here in NL."
— Penny Boone, 2018 Hebron Teaching Fellow
Manuels River Hibernia Interpretation Centre
"This program exceeded my expectations. I gained a deeper knowledge about ocean sciences which I believe will help me be a better ocean educator. Completing this program has allowed me to connect with my peers and with a network of ocean scientists and professionals. Leading the labs was a valuable teaching experience and I gained confidence in my teaching abilities."
— Kelsey Jewer, 2019 Hebron Teaching Fellow
Ocean Sciences Centre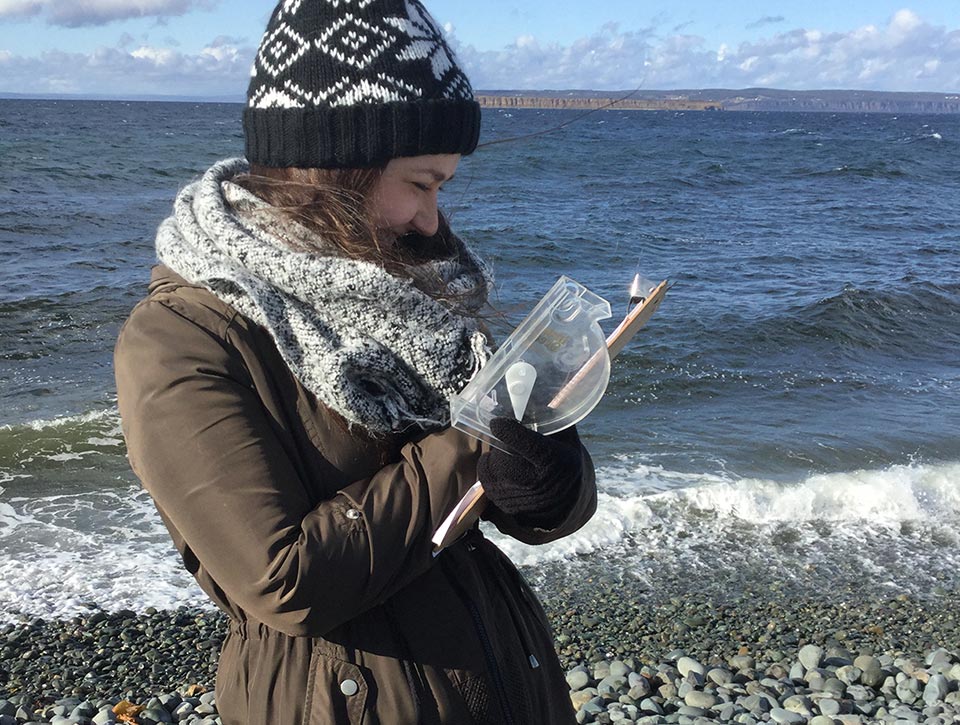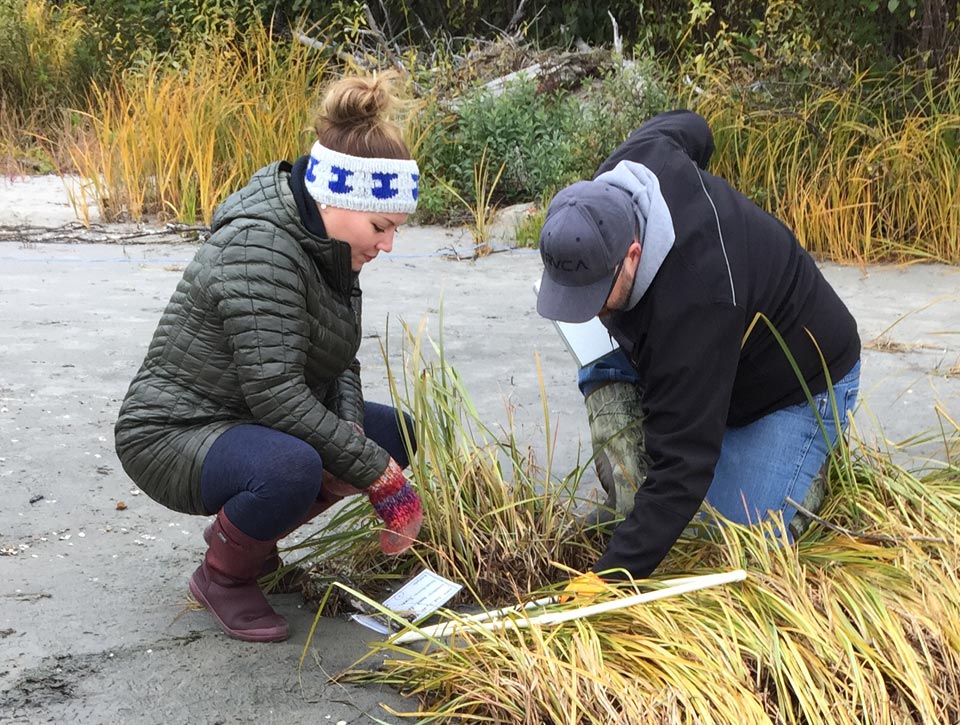 Become a Teaching Fellow.
Applications for 2020 are now OPEN!
Twelve (12) 56-hour paid field placements are available this year. Successful applicants receive a stipend of $1,250.
The 2020 program will be delivered virtually. Participants will complete hands-on field assignments from sites at their home locations throughout Newfoundland and Labrador.
Students who are accepted will get familiar with science programming offered at our partner sites:
Ocean Sciences Centre, Logy Bay
Johnson Geo Centre, St. John's
Manuels River Interpretation Centre, CBS
Terra Nova National Park
Bonne Bay Marine Station, Norris Point
FAQ
Who is eligible to participate in the program?
You must be a pre-service teacher who is:
Enrolled in one of the following cohorts/years at Memorial University's Faculty of Education:

B.Ed. (Int/Sec)

B.Ed. (Int/Sec) conjoint with Tech. Ed. Diploma

B.Ed. (Prim/Elem) as a second degree, second year

B.Ed. (Prim/Elem) as a second degree conjoint with a certificate in STEM Education 

Currently residing in NL and is planning to teach within the NL K-12 school system.

Interested in teaching science and technology (Please note: a background in science is not required for Primary/Elementary applicants.)
How do I apply?
This online form https://bit.ly/HebronFellowships2020 will guide you through the application process. 
You'll be asked to provide:
Expression of Interest (EOI) submitted through 3 guided questions

(max 200 words each)

Resume with at least two references

Contact information

Agreement to participate in research
Shortlisted candidates will be required to do an interview. Interviews will be conducted via Zoom.
What is the selection process?
Applications ranked based on quality of responses to the EOI questions, teachable areas and teaching interests, availability, and references. Candidates must reside in NL to be eligible. Shortlisted candidates will be notified when the review process is complete and will be contacted for an interview.
How will I benefit from a field placement?
You will be able to:
Build your confidence and learn how to plan experiential learning opportunities for future students, while increasing your knowledge of the ocean and NL's marine ecosystems.
Learn from experienced science educators and contribute to the development of virtual field trips and the identification of more sites for coastal monitoring.
Connect with ocean scientists from Memorial University, Parks Canada, Fisheries and Oceans Canada, and more.
Get insight into ocean careers and the changing nature of work in ocean industries, information you can pass on to your future students and inspire their career choices.
Enhance your work portfolio, highlighting your experience developing programs and resources for effective field trips.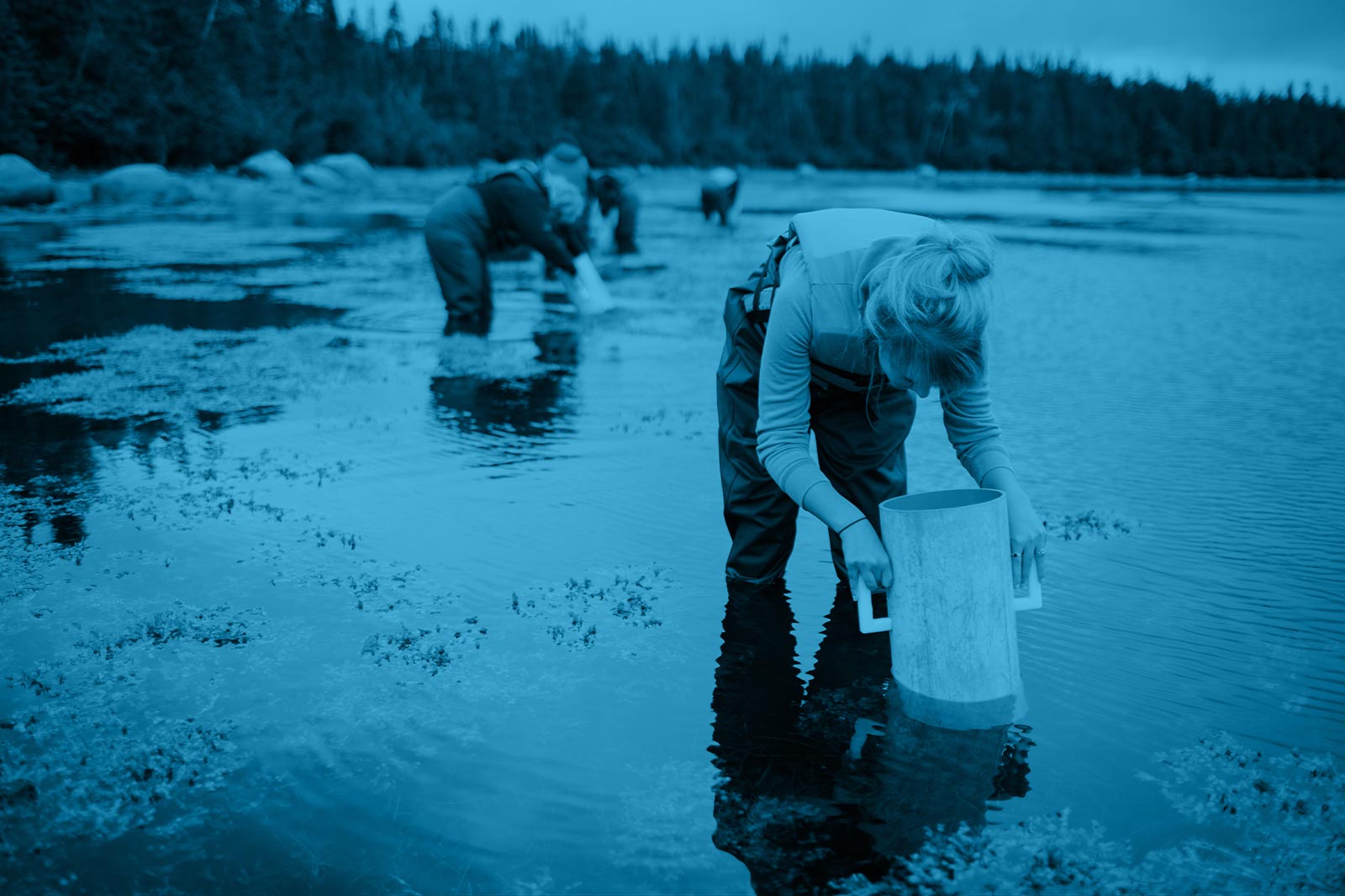 Discover the world of ocean sciences.
Science immersion workshops for teachers.
Both pre-service and practicing teachers can immerse themselves in real-world marine research during our science immersion workshops. This program is offered to teachers interested in integrating experiential learning about the ocean into Grades 4-12 science curriculum.
Our 2020 Summer Immersion workshop has been postponed to 2021 due to Covid-19. We are working with NLESD to bring our 2021 workshop to life.